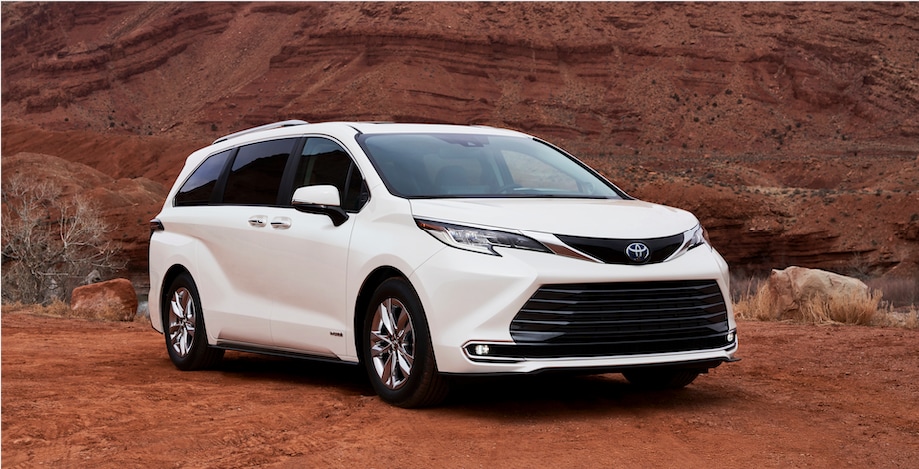 The Toyota Sienna is All-New for 2021
The Toyota Sienna has been a family favorite for over two decades, and it's fully redesigned for the 2021 model year. So expect even more of the comfort, practicality, and safety which has made Toyota's celebrated minivan a huge hit with customers and critics alike.
Infotainment Designed for Your Busy Life
Along with Apple CarPlay, every Toyota Sienna also comes standard with Android Auto and  Amazon Alexa, so you'll be able to make the most of all the time you spend on the go. Plus, with an integrated WiFi hotspot on every model, staying connected has never been easier.